Darragh Foley has his hand covered in blood as he raises it after a clash with Hunter Ioane at Hordern Pavilion in Sydney.
The pair made it clear during the week that they don't like each other when they traded verbal blows at the Tszyu vs Horn press conference on Monday.
Foley said he was going to go at his opponent from the opening bell, and that's exactly what he did, with Ione ready to win any way he could.
Battle of the Brothers: Watch undefeated Nikita Tsiyu take on Ben Horn on Wednesday 20 July at 7pm AEST on Kayo Sports. New to Kayo? Start your free trial now >
The Irishman wrestled on the ground several times, a fight that didn't include much boxing at times.
But after Monday's war of words, both fighters did their best to win the fight, which means more.
The fight was stopped in round five after an accidental cut to Ion's head.
In the fourth round, Ione was treated for a cut, but was allowed to continue by the referee – with both Foley and the crowd reacting to huge cheers.
But with blood dripping down Ioane's face as the fourth round drew to a close, his corner made sure to rush to the treatment as soon as they got the chance.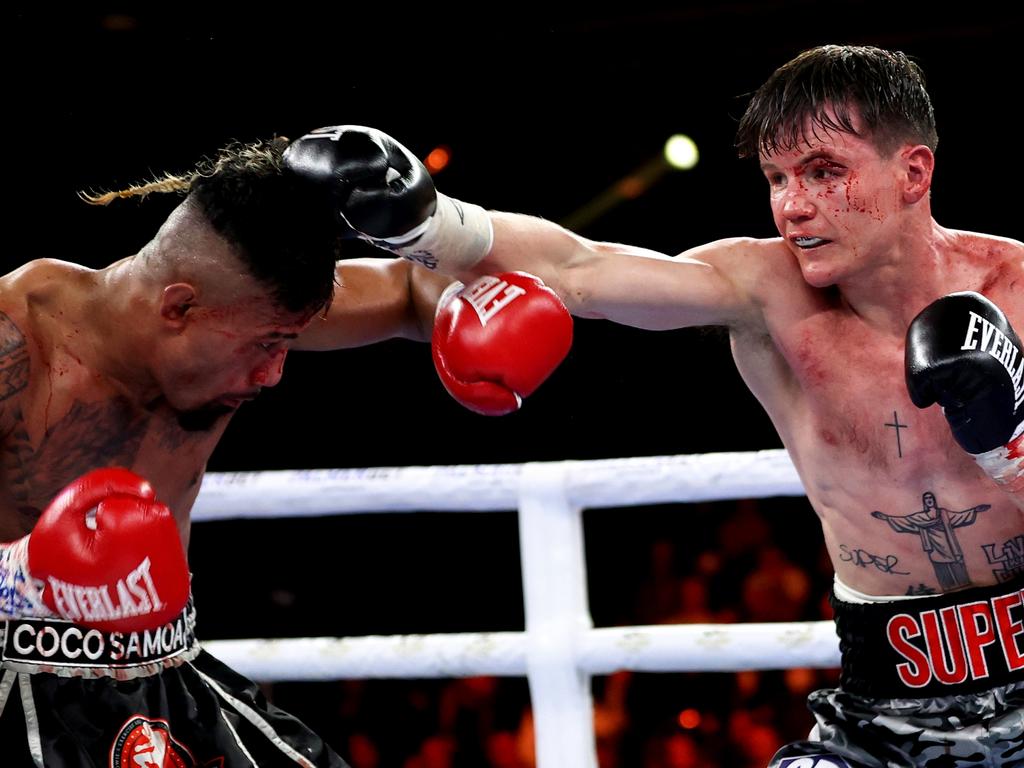 Wanting to end the fight quickly, Ione ran into Foley in the fifth and started throwing haymakers. But Foley looked calm in response before the referee stepped in and called off the fight.
It was clear that the crowd was disappointed with the call, but the battle didn't end there as the pair continued their conversation after the bell.
With both fighters covered in blood – some his own, some not – Ione pushed his opponent, which saw Foley's team move in to back him up.
Amid chaos that seemed to be on the cards, the judge calmed everyone down and announced his verdict.
Foley won the bout on points and immediately called out Steve Sparks in the changing rooms to set his sights on his next fight.