Football and Sports News
day three live updates, results, medal tally, times, news, schedule, Australians in action, Team Australia,
Day 3 of the Commonwealth Games is here, and it's set to be packed with action – and Aussies' medal hopes.
After dominating the pool during the opening two days in Birmingham, Australia's star Dolphins team is back on board with nine separate heats starting at 7.30am AEST, including the men's 100m freestyle heats with four Aussie guns lining up. Then there are more medals to be won in the finals on Monday morning.
But the first Aussies in action on Sunday night are du Clay artistic gymnasts Mason Stevens and Jessie Moore, who will compete in the men's all-around final.
After falling several times, Moore struggled with a score of 11.800 on her first apparatus, floor.
Athletes perform on six apparatus to win gold: floor, pommel, rings, vault, parallel bars and horizontal bars.
But Mason Stevens stole the show as he addressed the crowd, wearing a kangaroo-emblazoned, bushy and all-too-familiar Australian rugged hat.
The competitors were each dressed in their competition uniforms, with commentators – usually very conservative – joking that the international gymnastics body might ban Mason Stevens' special appearance in the future.
Follow the action in the live blog below!
Live medal: Aussies lead as NZ and England chase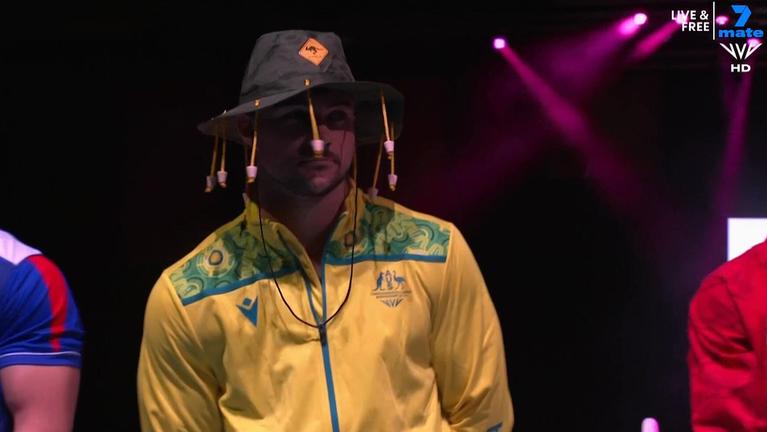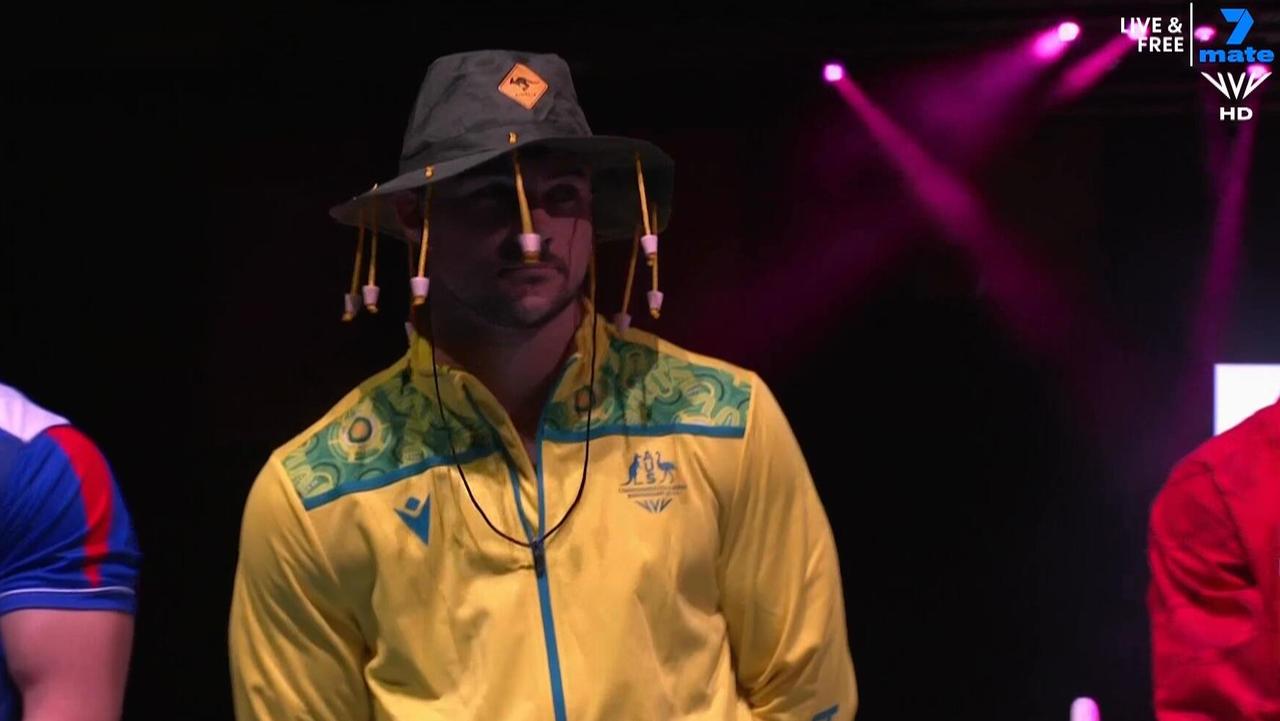 Also in action
In the year The legendary Australian Kookaburras, who have won every gold medal in field hockey since joining the Commonwealth Games in 1998, kick off their campaign against Scotland at 8pm AEST.
It's a big night of rugby sevens and the Aussie men play South Africa in the semi-finals at 10am tomorrow morning to take part in the gold medal match.
Australia's women play Fiji in the gold medal game at 5.30am AEST on Monday – they lost to that team in the pool stage.
Also before midnight AEST are medals in artistic gymnastics (from 6pm AEST), weightlifting, triathlon, artistic gymnastics and cycling. In total, there are a whopping 24 gold medals.
More news
Day 2 wrap-up: McKeon made history in the midst of a major gold rush. Rugby stars win the thriller
Stenson dropped the field to take the GOLD! | 00:20
More news
'Load of s***': Chalmers blasts media for 'ruining it all' over love triangle claims
'Dream big': 'Extraordinary' journey behind 'great' Aussie athlete wins
'It was about': New Aussie cult hero's shock revealed after 'amazing' career-best run
Selected schedule, July 31
Main
19.30 – 21.30 (AEST)
Men's 200m Butterfly Heats (Bowen Gow)
Women's 200m Breaststroke Heats (Abbey Harkin, Taylor McKeown, Jenna Strauch)
Men's 100m Breaststroke SB8 Heat (Blake Cochrane, Timothy Disc, Timothy Hodge)
Women's 100m Backstroke S8 Heat (Ella Jones, Isabella Vincent)
Men's 50m Backstroke Heats (Ben Armbruster)
Women's 50m Butterfly Heats (Holly Barratt, Alexandria Perkins)
Men's 100m Freestyle Heats (Kyle Chalmers, Zac Incerti, Flynn Southam, William Yang).
ride a bike
19.00 – 22.30 (AEST)
Men's Sprint Qualification
Men's Tandem B – Sprint Qualification
Men's Sprint 1/8 final
Men's Tandem B – Sprint Semi-Finals
Men's Sprint Quarter-Finals
Men's 15 km sprint qualification
Women's 25 km point race qualification
Selected schedule, August 1
Swimming finals (4am AEST Monday)
Women's 50m Freestyle Final
Men's 200m Butterfly Final
Women's 200m Breast stroke final
Men's 100m Breaststroke SB8 Final
Women's 100m Backstroke S8 Final
Men's 50m backstroke semi-finals
Women's 50m Butterfly Semi Final
Men's 100m Freestyle Semi-Finals
Women's 100m backstroke final
Men's 100m breaststroke final
Mixed 4x100m Freestyle Relay S14 Final
Women's 4x200m Freestyle Relay Final
Live blog
Follow the steps in the live blog below. If you can't see the blog, click here.