Five years after the reunion, the giants and maggies are reunited as they push for glory in the super netball.
The Maggie advanced to the semi-finals after losing by two goals to Melbourne Weeks last week.
They are opposed to GIANTS, who decided to make up for last year's heartbreak after the Grand Prix.
Watch every Suncorp Super Netball Finals live and with Kayo Freebies. 7PM AEST kicks off on Saturday, June 18. Join Kayo Freebies now, no credit card required>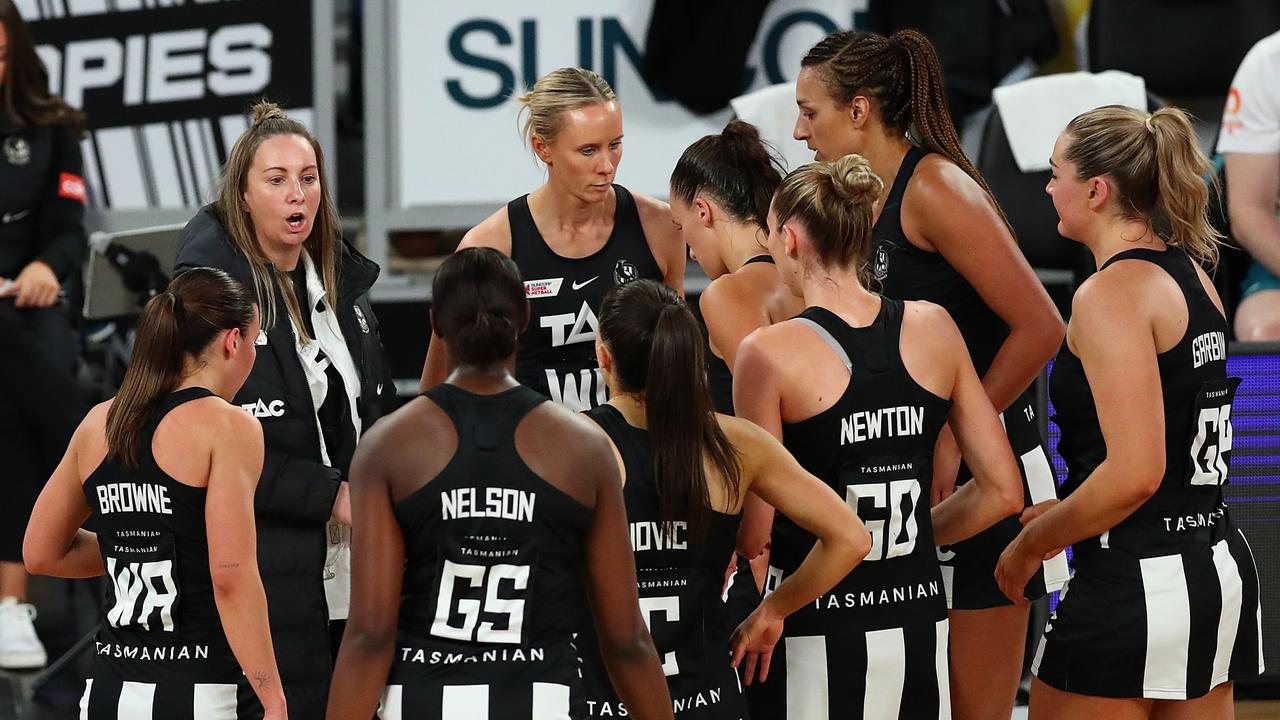 GIANTS last met the Magpies in 2017 and won 52-51, with current captain Joe Harton, vice-captain Jamie-Lee Price and coach Julie Fesgerald part of the team.
Winning the last 11 games with the Magi, everything seems to be heading for GIANTS, but three-time ANZ champion Laura Gates is unsure.
Writing a special column foxsports.com.au At the beginning of the week, Gethz pointed to the Magpies, with only a few goals expected.
"The Magi are incompatible, but they can play this amazing game when everything falls into place," she wrote.
But for them it is a big job for the giants. The giants are not afraid to use the super shot, with both Joe Harton and Sophie Dweller playing confidently and at home.
"I'm going to Maggie for my advice, but I'm scared because I think Magpie could go down the drain."
"It's Anxiety" Volleyball Accidents in Mind | 00:53
Getsz described Nicole Richardson as a "tool" to the younger ones, drawing on her personal experience with the Magpies coach.
Gethz wrote: "I heard her sit on the sidelines, and her coaching and her mind and her approach were very refreshing."
"She has this amazing attitude and plans to oppose her. In both games with Firebirds, Richie's plan was to close the Grail Bueta and Collingwood won both.
"I think Collingwood has really succeeded in implementing Richon's plans. Richardson may have missed the final round of the competition against Melbourne according to the competition's Health and Safety Protocol, but she was sidelined for the rest of her life.
The winner of Sunday's semi-final will play Vicks in the pre-final.
Follow all the action in the live blog below! Can't see the blog? Click here!