Kyle Chalmers has big fish to fry – and Australian legend Ian Thorpe has spotted him a mile away.
It was a last-minute exit from the men's 100m butterfly at the Aussie Championships on Monday night – an event shared with pop star Cody Simpson.
The pair have been caught up in the Commonwealth Games storm over Chalmers' relationship with Aussie legend Emma McKeon.
McKeon has a relationship with Simpson. She previously dated Chalmers last year.
All three said there was no conflict between them this week. Chalmers said the estimate was "really just cr***". He also revealed that his mother has been in tears this week over the rumors and that he is dealing with mental health issues.
Chalmers was listed on the official start list before the program began at the Birmingham pool, but it was announced less than an hour before the scheduled swim that he was out of the event.
Simpson and 100m national champion Matthew Temple swam through the heats to advance to the semi-finals on Tuesday morning (AEST).
Chalmers finished second in the national championships behind Temple in the 100m butterfly, but had a disappointing swim at the world championships in Budapest.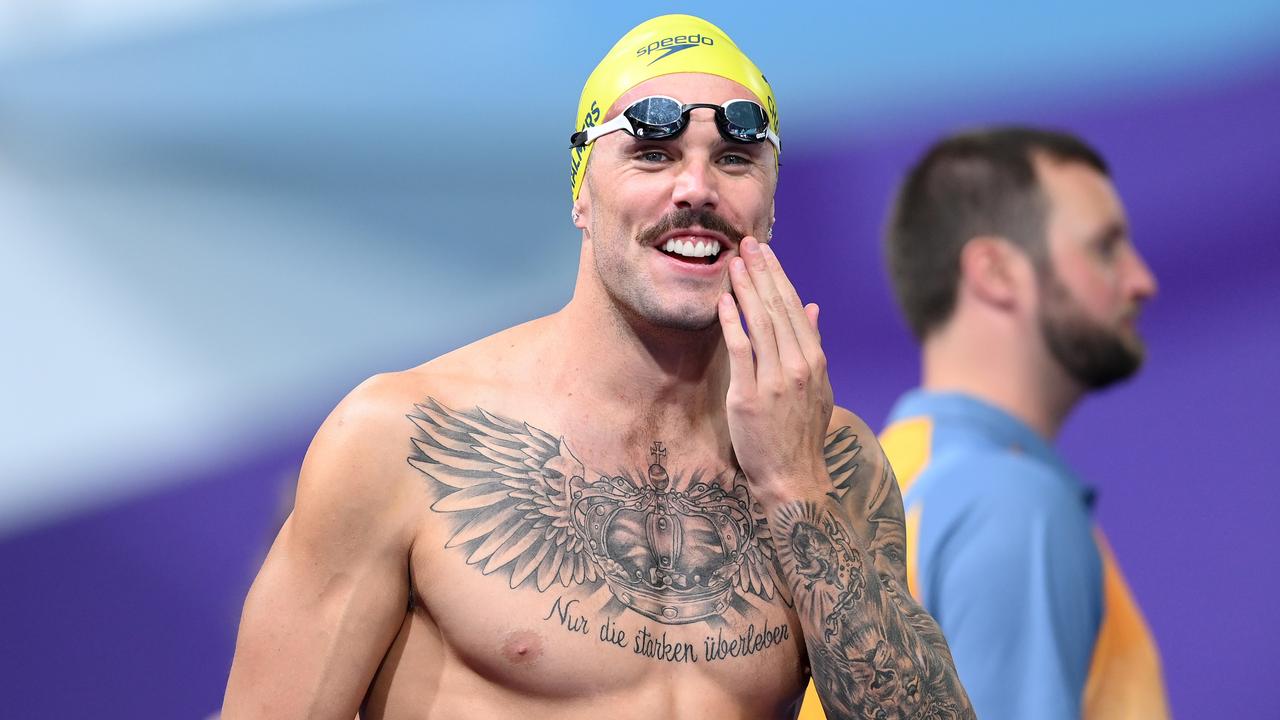 After breaking the Commonwealth Games record in the men's 100m freestyle semi-final on Monday morning, Chalmers chose to focus on his animal event and is jumping the butterfly.
The butterfly was little more than a side project for Chalmers to rekindle his love for the sport, but after producing 47.36 on Monday night, it had no impact on the freestyle – his 100m freestyle world-beating time. Had he participated in last month's competition, he would have won the championship gold medal.
Australian legend Ian Thorpe said it was no surprise to Chalmers to skip the event after the news was revealed.
Thorpe told Channel 7: "It was no surprise to us to learn that Kyle would focus on the 100 freestyle.
With all the expectations surrounding Kyle to perform after swimming 47.3 in the semi-finals, which he won the world championship, it shows that Kyle is in good shape, and he really, I think, with what happened with him and the pressure that comes with what was said to him at the time, he got something more and something to prove. it has. And I think it's something that's self-evident.
Australian legend Kate Campbell said she wasn't surprised either.
Kate Campbell on Channel 7: "Conserving energy by focusing on the 100m freestyle.
"It's not unexpected. That's what I'd do in his place. He really had a great couple of days. And he has to focus where it matters most, and he says he did the butterfly for a little fun but now he's here to focus.
The 2016 Olympic champion has not won the individual 100m freestyle since the Rio Games, but has been a force for Australia when competing in the relays.
Simpson finished fourth in the heat behind Temple in fifth fastest time.