Soccer coach Graham Arnold has revealed his squad's preparations for the World Cup in Qatar, revealing a huge advantage as the Australians boast a host of favorite opponents from around the world – and boldly declaring their 'team of death' is indeed the 'dream team'.
Arnold plans to travel to Qatar immediately after being told by the Australian government that Qatar will not be able to play more qualifiers at home.
In an exclusive interview with Fox Sports News, the second episode airs on Sunday morning at 7am AEST, Arnold said: "Straight through my mind, for whatever reason, that (thought) is, 'We've got to play our games.' In Qatar, where the time difference is only two hours for most boys playing in Europe, the journey is only six hours. Let's practice what we practice in the World Cup below the road.
Watch the first part of Arnold's exclusive interview on Qatar Road in the video player above and catch the second part on Fox Sports News at 7am AEST Sunday.
Part One: 'Enough': Socceroos boss inches from despair at brutal World Cup campaign
The experience will stand the Socceroos in good stead come the final, Arnold believes.
"You know, these air-conditioned stadiums are amazing, they're different – because the container of air that goes through the field, because of the heat and cold, it hydrates the moisture and dries the grass. It's like playing on ceramic tiles, the ball moves faster!
"And if you look back, I'll say this now, if people look back at the WC playoffs, they'll see how many times Peru passed the ball. Or their first touch went further than it normally would. Or every time they tried to play the ball behind our defense, the ball went straight to Matty. Ryan came in. So there are certain advantages and experiences that we've had that I believe will be of great benefit to us when we get there.
Boyle sends Hibs into bedlam with a goal! | 01:24
A number of Socceroos have made big moves for more playing time ahead of the World Cup, with Matt Ryan leaving Spain's top flight for Denmark and Martin Boyle returning to Hibernia in Scotland to score a late winner in his second debut. For the club.
"They've all made good decisions, some of them," Arnold said. "Matty Ryan, for example, left the club Real Sociedad and crossed to Denmark and played 24 games before we reached the World Cup. Last year he played five games in the whole season. Martin Boyle is back in Scotland and back at Hibs and you know so all these guys are getting vital game minutes.
But it leaves the door open for players to break into the Socceroos squad to travel to Qatar.
"It is not about signing a contract with the national team. It's about performance and form. And you know, the message I sent directly to the players after the Peru game was that no one had signed a contract. No one is guaranteed, you have to go back to your clubs.
"There is one thing I cannot control, and that is the physical aspect of each player at their club. You have to go back to your club, you have to work very hard. You know these games are every three days, so you have to be fitter than ever to recover. And you have to be in shape in your life.
Mat Ryan has joined FC Copenhagen 02:10
Much has been made of midfield maestro Tom Rogic's withdrawal from the crucial World Cup play-off against Peru for personal reasons.
"It was something that happened very quickly," Arnold said. But look, you know Tommy, he's a very private man. And we had a conversation that he would drag out for personal matters. I don't need to know what they are. He did not want to intrude on what was his right and priority.
But he's like any other player, you know, he has to play. It's not something he signed to say was coming. He's got to play – and he's got to find a club and he's doing well, and we'll just have to wait and see where that lands.
Arnold said he had not heard from the player since leaving Celtic in June, who will be without a club.
"No. And I didn't try to get it for the last couple of months. I was a bit concerned when he brought it out at first, because it was for private matters—and you know, again, Tommy has the right to say yes or no or say what they are, and he didn't want to. Look into that, that is— Everyone has those rights.
"I was worried about him at first, but I've seen pictures of him and he looks healthy, he looks good. And like I said, he's the type of guy who likes to be left alone and I left him alone."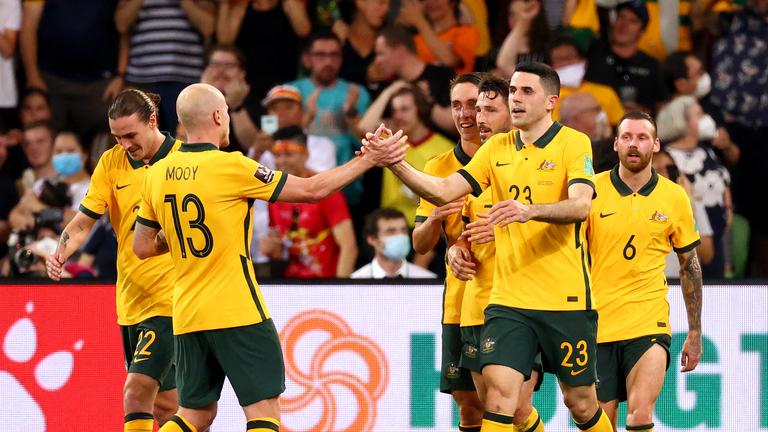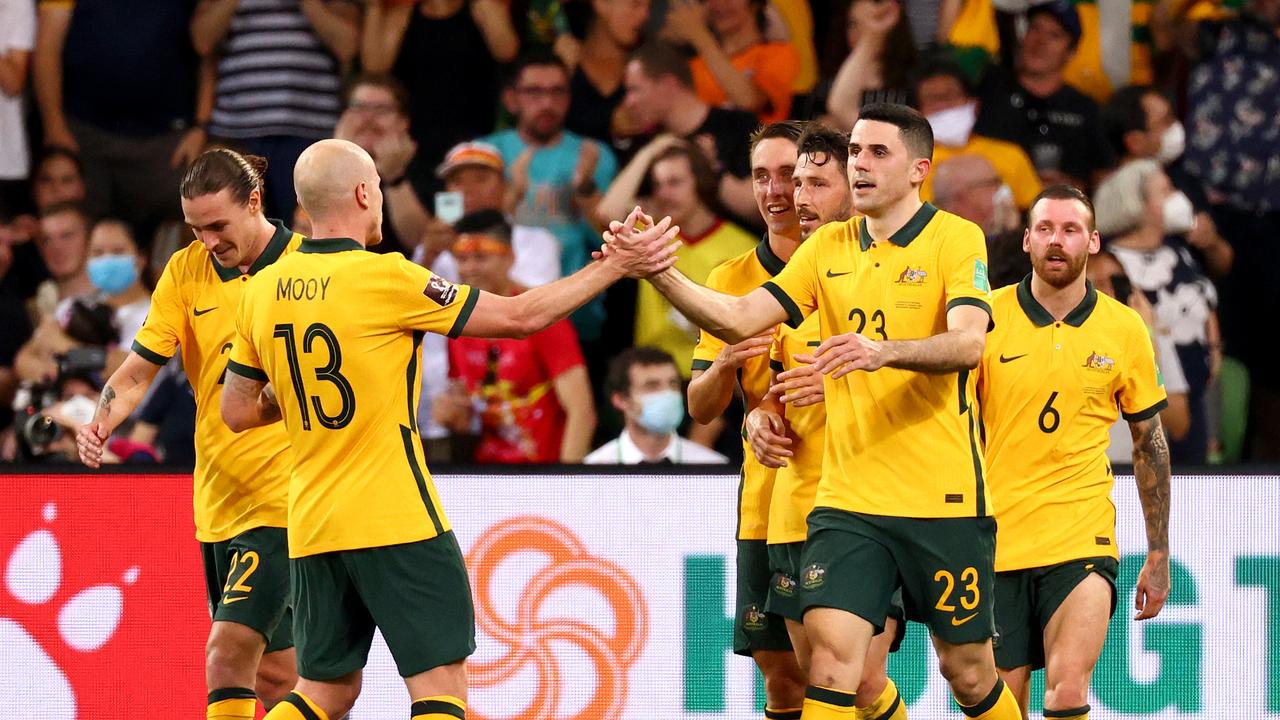 For now, Arnie's focus is on what lies ahead in Qatar – and a rematch with 2018 World Cup rivals France and Denmark.
Those two teams met in June in the UEFA Nations League and will meet again in September before the World Cup kicks off in November.
Arnold said he would provide the Socceroos with valuable scouting opportunities ahead of the World Cup, where Australia will face Tunisia in the group stage.
"Rene Meulensteen, my assistant coach, is going to stay in Europe. He goes and watches those games, and we're getting all the information we can about Tunisia. Thankfully we got to see them play their first game (at the World Cup) and again another advantage for us as coaches is that in Qatar the stadiums are so close together that we can actually go and see the teams before they play. .
"You know, people call it the Death Squad. Every team is tough when it comes to the World Cup. But for me, it's a dream collection. In the year It is a dream to be able to play against the French who won the World Cup in 2018. You know, a team that is always backed to defend their title has never worked."
Watch the first part of Arnold's exclusive interview on Qatar Road in the video player above and catch the second part on Fox Sports News at 7am AEST Sunday.
Kyah Simmons stars in Spurs kit launch | 00:20