Football and Sports News
Rio Ferdinand and John Terry engage in war of words, best centre-backs in history, Ferdinand list, Chelsea, Manchester United, racism case, Anton Ferdinand
Manchester United defender Terry and John Terry are embroiled in a bitter feud after Manchester United defender Terry was the fifth best midfielder in the Premier League.
Ferdinand was in the latest episode of BT Sport's. Between the lines Along with Liverpool star Virgil Vandyke and two of the top five center-backs in league history.
Live Stream EFL Championship Promotion Game – Huddersfield vs Nottingham Forest, 1 ፡ 30 on Monday, May 30 – with beIN SPORTS in Kayo. New to Kayo? 14-Days Free Try Now>
Van Djik was first on the list, followed by Ferdinand, Vincent Kompany, Jap Stam, Terry and Sami Hypia, respectively.
Ferdinand finished first, followed by Vidic II, Van Djik, Stam and Terry.
But Chelsea's great kindness did not try to name him fifth and he was shot several times with a graphic on Ferdinand on his Instagram account to show why he should be at the top of the list.
The graphics include the amount of time the XI has worked, the captain of the Premier League trophy and the winning percentage.
"Comments are good, but statistics don't lie," Terry said.
Additional coverage
Barcelona's exemplary coach praises' 'incredible' Australian teenager after spectacular show
20 games, 20 goals.
Gossip bird stay salah 'sure' stay; Chelsea have announced a 35 355 million target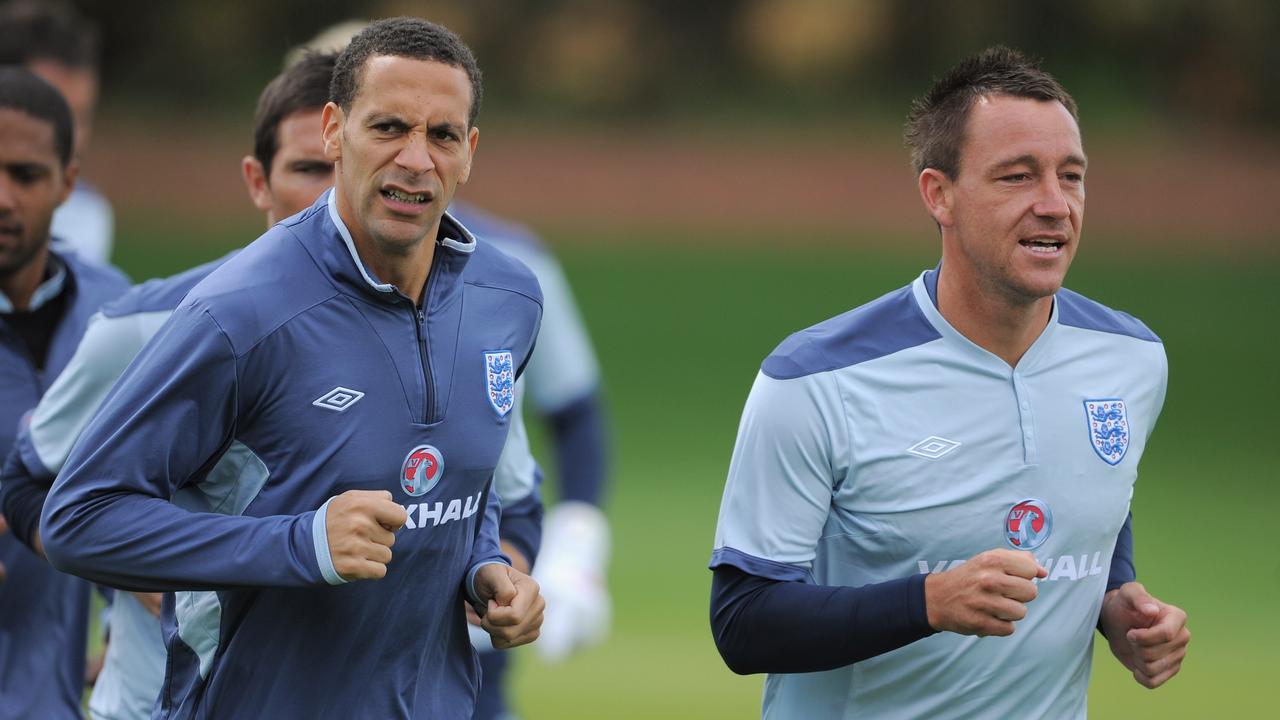 In response to the Terry Post, Ferdinand took to Twitter to say that he was lucky to have given the list after former Chelsea boss was accused of racially abusing Ferdinand's brother Anton.
"Now is the time to start talking to someone who is really weak," wrote Ferdinand.
"I'm lucky for your (sic).
Terry replied: "Damaged ego is putting yourself at number 1. Thank you for placing me in your top 5."
In November 2011, the 41-year-old was accused of racially abusing Anton Ferdinand during a match between Chelsea and Queens Park Rangers.
Terry Ferdinand was charged with "f *** ing black c ***" and was given a cautious interview with police three weeks after the game.
He was then charged in December 2012 with using racist language by the Crown Prosecutor before being stripped of his British captaincy by the FA in February 2012.
The court believed Terry had made the above statement to Ferdinand in the game, but he was not found guilty because there was not enough evidence to prove that he used those words as insults.